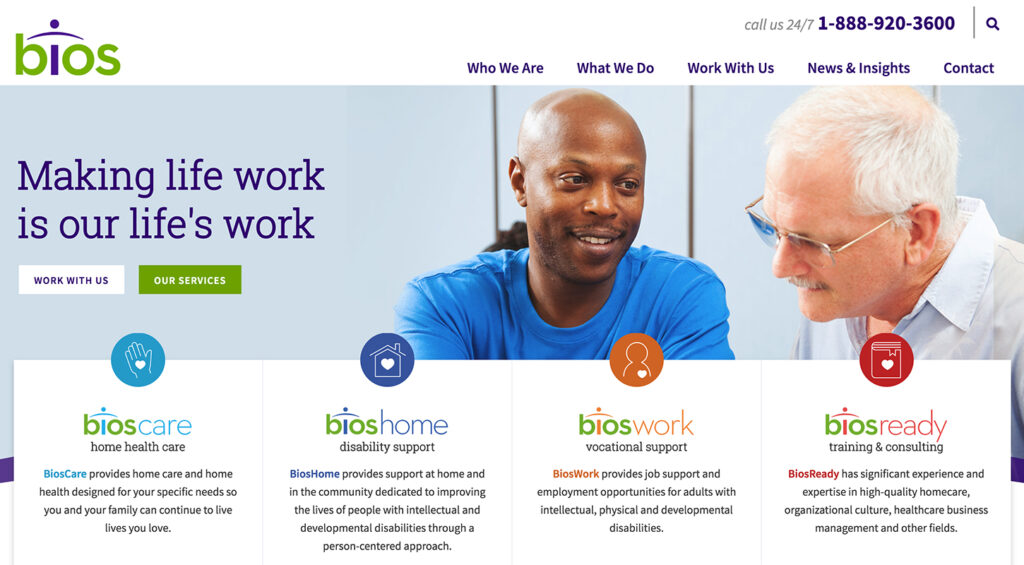 Sites Serve Individuals with I/DD and Their Families
Bios, a company which serves individuals with intellectual and developmental disabilities (I/DD) in Oklahoma and Tennessee, has rebranded itself with five new websites. Summaries of each site, along with their web address, are listed below.
Bios aims to help those it serves experience the world around them in the healthiest, most fulfilling ways possible. Its divisions — BiosCorp, Home, Care, Ready and Work — strengthen communities and push individuals toward personal growth.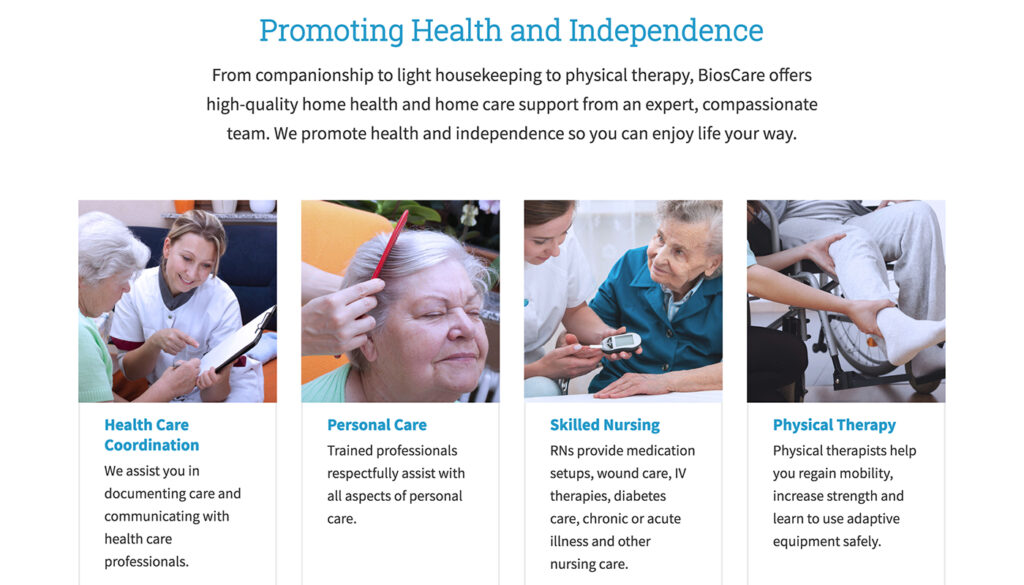 BiosCorp (BiosCorp.com) — BiosCorp has a mission to enhance the lives of people by providing the highest quality of residential, vocational and community services. The division believes all people have value and deserve the same dignity and respect as their peers.
BiosHome (Bios-Home.com) — BiosHome, which helps people with I/DD live a full life, offers opportunities and support for living, loving, working, learning and independence. The division services people with disabilities like cerebral palsy, autism, developmental delay, fetal alcohol syndrome, epilepsy and Down syndrome.
BiosHealth (Bios-HomeHealth.com) — From companionship to light housekeeping to physical therapy, BiosHealth offers home care support from a compassionate team of experts. The program promotes health and independence so people can enjoy life their way.
BiosReady (Bios-Ready.com) — BiosReady focuses on training and consulting human service organizations through a variety of exceptional services. The division aims to strengthen employees through Person-Centered Thinking (PCT) skills and knowledge.
BiosWork (Bios-Work.com) — BiosWork builds bridges between hard-working employees with disabilities and employers who need a dependable workforce. These valuable employees offer loyalty, skills and dependability while also reducing turnover rates and helping businesses meet diversity initiatives.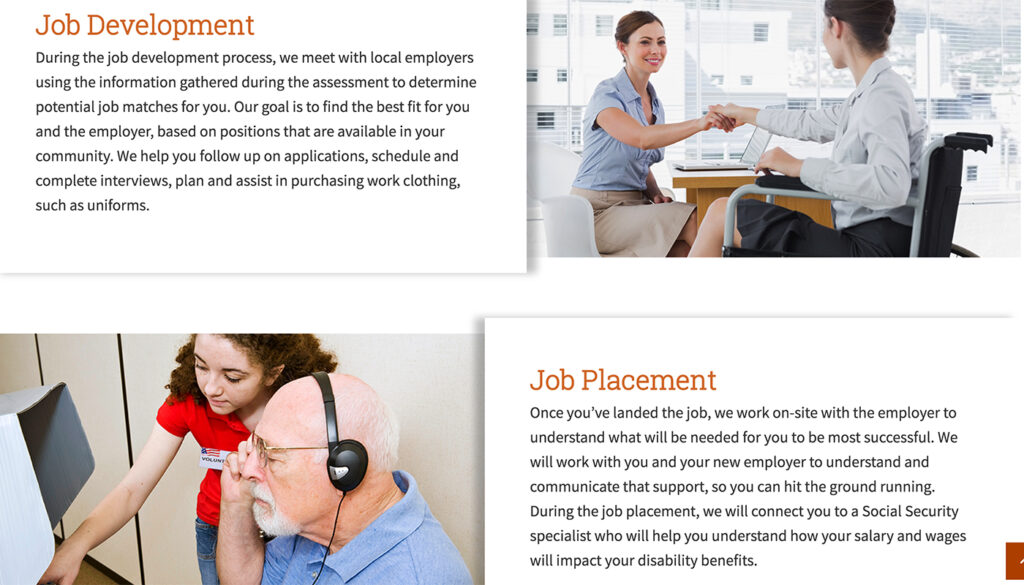 "Our goal was to improve and update the way we present our organization to customers, potential customers, employees and potential employees," Bios Vice President & Chief Culture Office Lori Hauge said. "We wanted a more authentic representation of the passion for our work, and we wanted to provide our users with an experience that is enriching and satisfying."
The sites contain several features new to Bios, including easy-to-manage feature stories and testimonials, interactive calendars, an employee portal, online payment option and much more. Each site is also optimized for iPads and smartphones, since more than half of all internet traffic comes from mobile devices.
---
"Our experience working with Werremeyer Creative was fabulous. Their staff was very dedicated to understanding our organization on a deep level, so we could build sites that truly represent who we are. The project management was excellent and all members of the team were competent, friendly, flexible and fun. Everyone was accessible and responsive. They made it simple and pleasant to participate and contribute. I am in love with our new websites."

Lori Hauge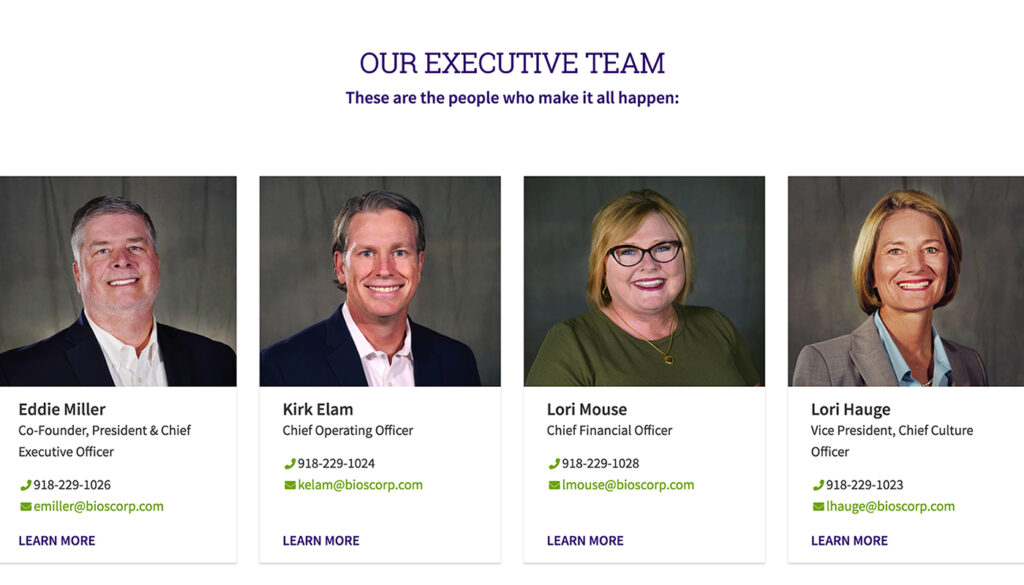 For more information on Bios, please call 888-920-3600 or email [email protected]. Full staff listings, with phone numbers and email addresses, are also available through the contact section of each site.
Werremeyer Creative specializes in design, marketing and advertising. For more information you can contact us here.