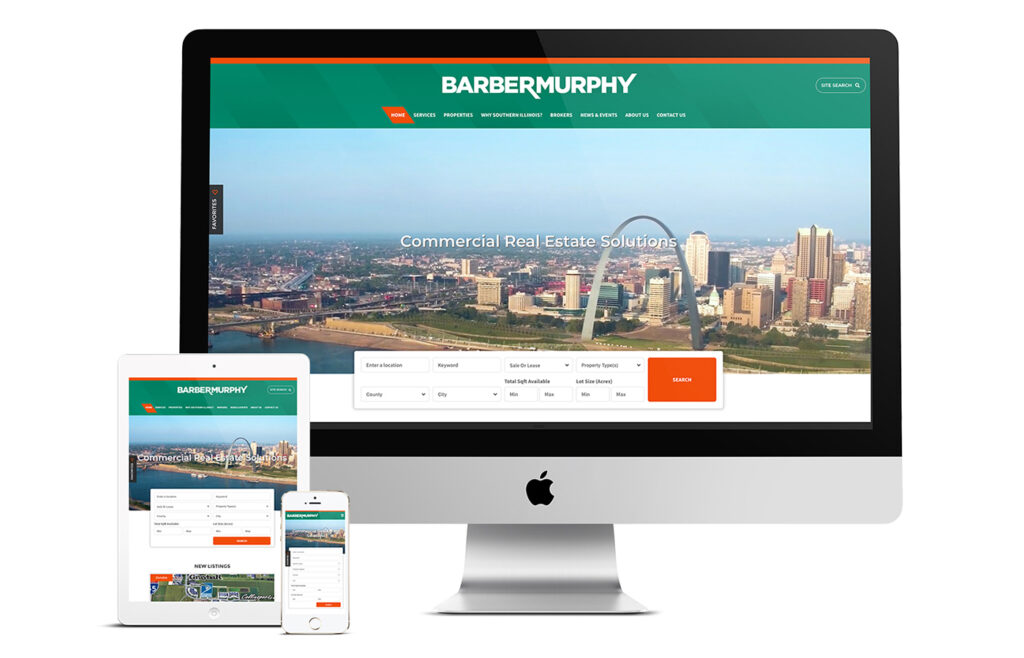 The BARBERMURPHY Site Includes 400+ Illinois Properties
BARBERMURPHY is the largest commercial real estate brokerage firm in Downstate Illinois. During their rebrand, Werremeyer Creative was tasked with the development of an advanced, interactive website.
While all online marketing platforms are constantly evolving and currently in flux, we wanted to be able to stand alone and represent our comprehensive inventory of commercial real estate on an advanced, proprietary platform.

Paul Murphy
The new interactive website includes an advanced search option, linking to more than 400 commercial real estate properties in Illinois. One of our favorite features is an interactive map– users can now narrow searches through filter tools and view properties based on price/square footage.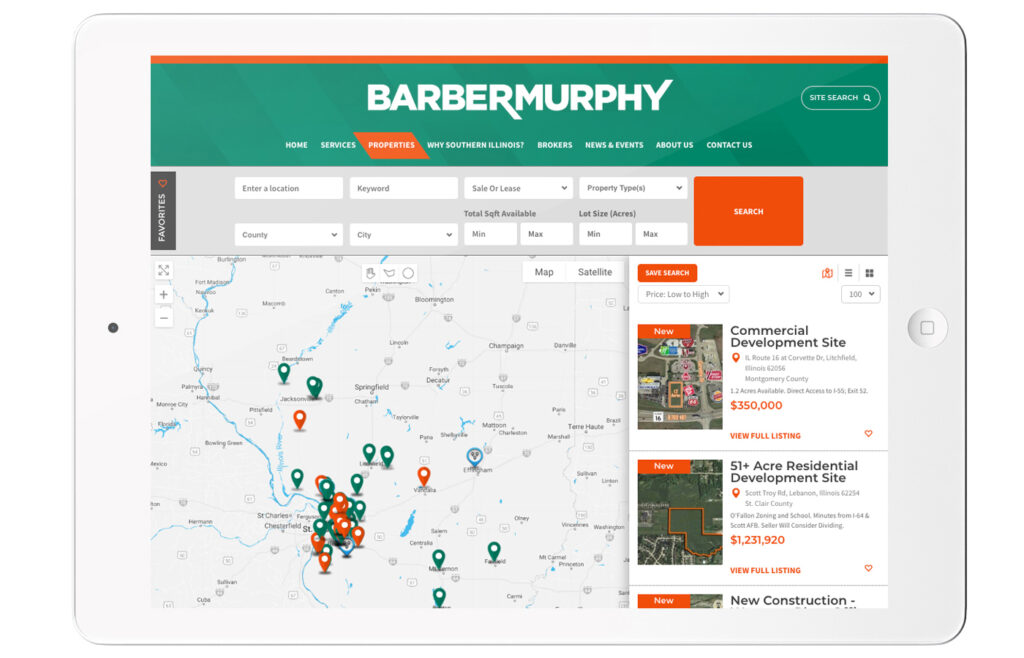 A brief history of BarberMurphy
BARBERMURPHY is a data driven firm. They maintain a database with the most extensive inventory of commercial, industrial and investment properties available for sale and lease. Usually, their team is the first to know about a specific property, before it even gets to the open market.
The company is widely recognized for:
Its expertise in dealing with different property types
Relationships with local governments throughout the 20+ counties
Its firm grasp of available economic and financial incentives.
We believe the added features will help facilitate searches by zeroing in on the most relevant properties. We have also improved the functionality of our website on mobile devices because that's where the majority of our traffic will be.

BarberMurphy Principal, Paul Murphy
---
Need a new interactive site? Let's talk about how Werremeyer Creative can develop a site that compliments your organization.