We Create to Make Lives Better
Join the team!
You won't find any unicorns here. We don't have a climbing wall or ride hover boards around the office either. We are a real company with real people who are driven to create authentic, beautiful, and engaging marketing and experiences for our clients in healthcare and senior living.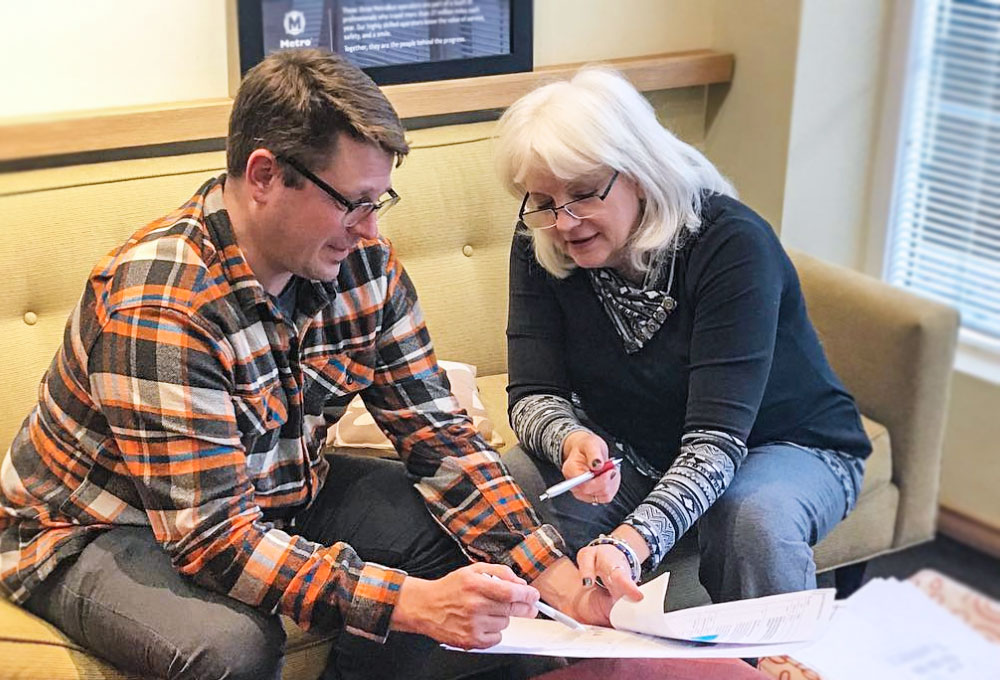 Enough About Us. Tell Us About You.
We're always looking to meet wildly talented people who share our passion for design; who have big ideas but obsess over the fine details; who love the idea that their work is helping make lives better.
Open Positions
CREATIVE SERVICES PROJECT MANAGER (PM)
Job Description:
Full-time
Werremeyer Creative is looking for a Creative Services Project Manager with experience supporting a creative team in an agency environment. As a Project Manager, you'll be responsible for managing workloads and utilization for our multidisciplinary team, facilitating collaboration between teams and clients across the organization, and assisting in monitoring, evaluating and optimizing our processes, timelines and project budgets.
What You'll Do:
Develop and manage project timelines, workloads, and objectives to ensure work is delivered on time, on budget and in scope.
Review and assess incoming project requests and briefs. Identify and mitigate project risks and challenges—partner with stakeholders when additional information is needed.
Conduct and lead weekly stand-ups and daily check-ins with our team, tracking project progress against goals, objectives, and timelines.
Coordinate and track project statuses through a workflow management system (Function Point), ensuring quality delivery and execution.
Monitor work-in-progress, establish priorities and adjust schedules and tasks to ensure successful project completion.
Work closely with the Account Strategist on overall timeline development, budgets, and deliverables checklist.
Collaborate with creative teammates to ensure alignment of creative resources for all current and upcoming projects and asset requests.
Partner with the team to evolve and improve processes for all aspects of project delivery, maximizing quality, flexibility, collaboration, transparency, budgets, and speed.
Build trust and collaborative relationships with all resources.
What We're Looking For:
3+ years of project management experience in creative services, advertising, or marketing. (Healthcare marketing experience a plus)
Successful track record in managing the delivery of multiple creative projects in a fast-paced environment
An organized individual who excels in project planning, scheduling, and issue resolution
Excellent communication, interpersonal, and presentation skills
Solid familiarity with creative project management tools and techniques
(We use Function Point for most of our process. If you are not familiar with this program, we can teach it to you.)
Strong comprehension of design workflow and processes
An accountable, responsible, resourceful self-starter, and team player
A strong understanding of the marketing and media landscape and major trends in the industry
About Us
For over 20 years, Werremeyer Creative has delivered full-service healthcare marketing to academic medical centers, hospital systems and physician groups. We have a focused team of specialists creating effective healthcare marketing that inspires, informs and motivates people to make better, healthy choices.
Our multi-channel marketing platforms leverage digital and print media to maximum effect. We excel in understanding our customers' communication needs and we deliver tailored solutions that resonate with their audiences.
Our Culture
We are a family-friendly company; we work to put people first in all affairs. As a close-knit group (this includes our clients) that enjoy working together, learning from one another and collaborating to solve marketing challenges, we're selective about our partners. We have a hybrid work policy tailored to your individual and agency needs. Our exceptional employee benefits package includes health insurance, an IRA plan, and PTO (Paid Time Off).
If this sounds like the right opportunity for you, then we'd like to connect. So please send us a note with your resume attached and let's get this started!
Send to:
Aaron Kalman
[email protected]