Four Steps. One Goal
There are no shortcuts to achieving the types of results we do. There is, however, a process.
Whether it's creating a unique brand, designing an exceptional website or developing a smart, incisive marketing strategy for our clients, our healthcare marketing process always begins with Discovery, followed by Strategy, Execution and Optimization.
Discovery
Our healthcare marketing process begins with discovery, regardless of project type, scale or scope. It's crucial to our approach, and it's where every success story begins.
Strategy
The backbone of a successful project is a solid strategy. Strategy establishes the marketing plan, defines goals and benchmarks, and charts out a path to success.
Execution
We bring peerless storytelling and award-winning design to every project. It's our attention to detail, our organization and our processes that truly differentiate us.
Optimization
As part of the all-important measurement process, we look for ways to optimize our marketing efforts and deliver even greater results for our clients.
A Strong Marketing Plan Starts with the Long-range View.
Download our quick guide marketing plan workbook today and start planning your future.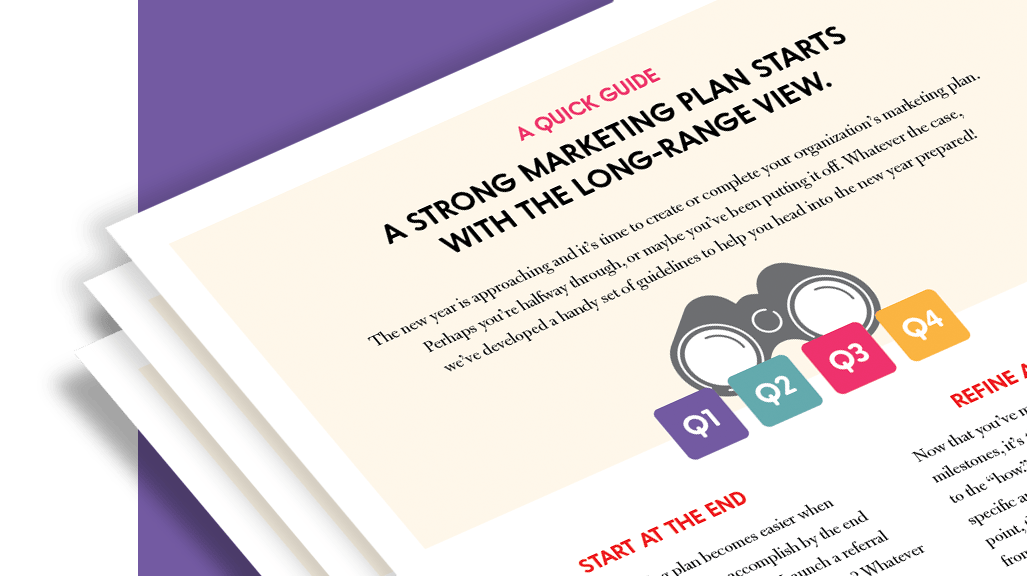 Our Process in Practice
Examples of how our process helped us succeed on behalf of our clients.