Digital Brilliance for WashU Plastic Surgery
The Project
Services Provided
Content Strategy
Copywriting
User Experience (UX)
Interface Design (UI)
Website Development
WashU School of Medicine has long been an international leader in the field of plastic and reconstructive surgery. Now, we have a stunning website of the same caliber and a world-class user experience.

Justin M. Sacks, MD, MBA, FACS | Chief, Division of Plastic and Reconstructive Surgery
Together we can do so much
Werremeyer Creative's very own reconstruction experts—a team of project managers, user experience designers, interactive developers, writers and editors—collaborated to develop a sophisticated, multimodal platform that caters to patients, referring physicians, surgeons, and medical recruits alike.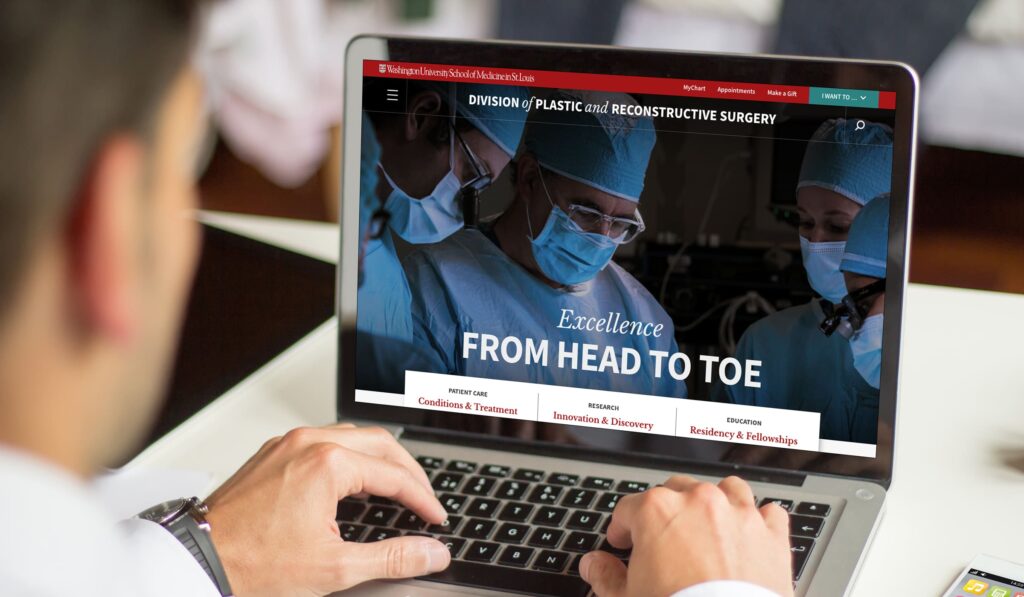 So far, so amazing!
Launched in December 2021, the new website is a robust, dynamic medical resource that paves the way for increased brand awareness and physician referrals. All indications are this will be a rousing success. We'll update with results as we get them.
Where Success Stories Start
The goal of our process is to create a clear picture of your company's individual story. And the best place to start any story is at the beginning.