When Barnes-Jewish Hospital's editor of publications decided to leave St. Louis and move to Brunswick, Maine, Werremeyer Creative stepped in to help support the hospital and its publishing program.
Werremeyer has provided graphic design and project management services to Barnes-Jewish Hospital for nearly a decade. We help publish its award-winning series of magazines called Innovate – a stable of more than 14 titles with distribution to more than 500,000 consumers and physicians across the United States.
The hospital wanted to launch a magazine to replace Innovate, and challenged us with delivering a modern, well-designed, and well-written magazine about medical science innovation that would engage consumers and physicians, while encouraging brand loyalty and patient referrals. To take on this task, we called upon editor, Anne Makeever, and an accomplished team of designers.
Creating Curiosus Magazine
We manage all aspects of the production process, from identifying stories to managing freelance writers to overseeing printing. We direct photoshoots, work with illustrators and utilize stock photo resources. Did we mention that we collaborate with our remote editor?
Curiosus (Latin for "curious"), has garnered overwhelming success and praise, and we couldn't be more thrilled. BJC is equally as pleased as we've started the next edition of Curiosus, to be mailed in fall of 2018.
I very much enjoyed reading Curiosus from cover to cover. I recommend the magazine's publication team based on this useful and very well written publication; it is by far the most informative publication from any medical establishment in St. Louis. I look forward to the next edition.

Gabe Srouji, Ph.D
Organic Chemist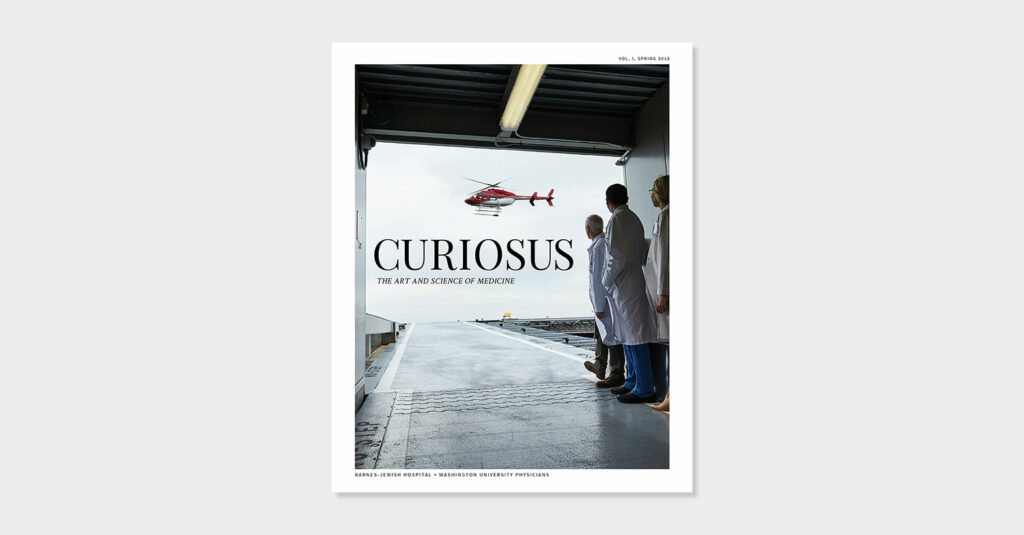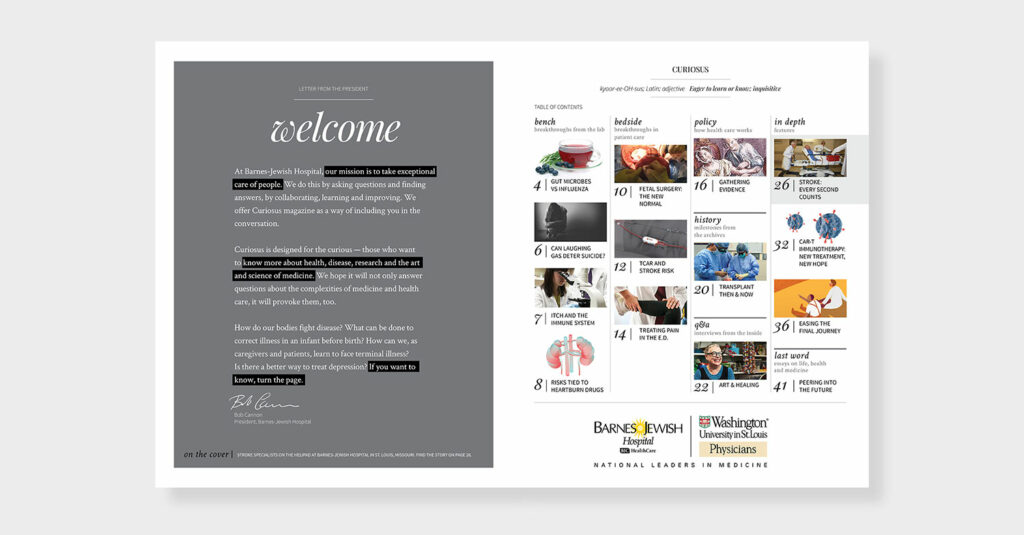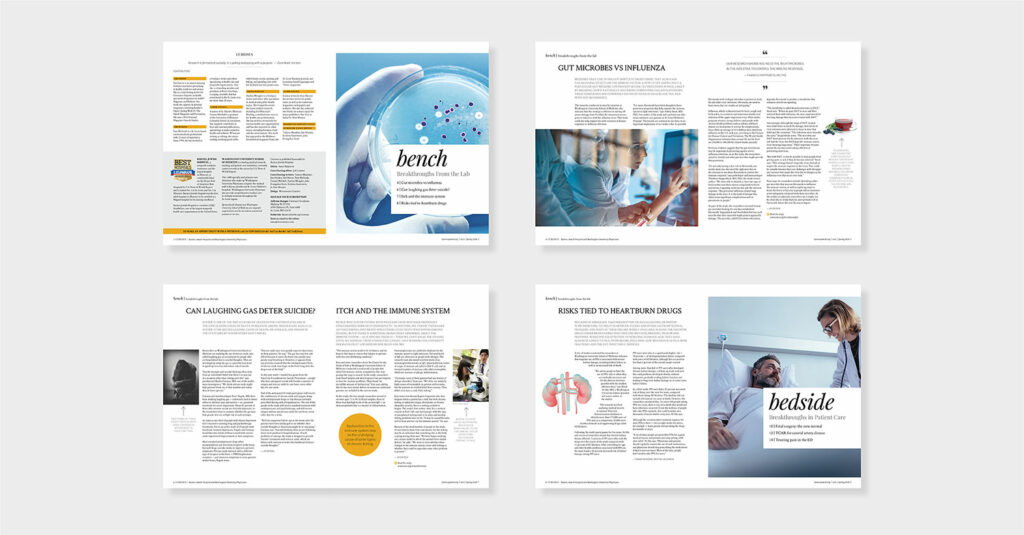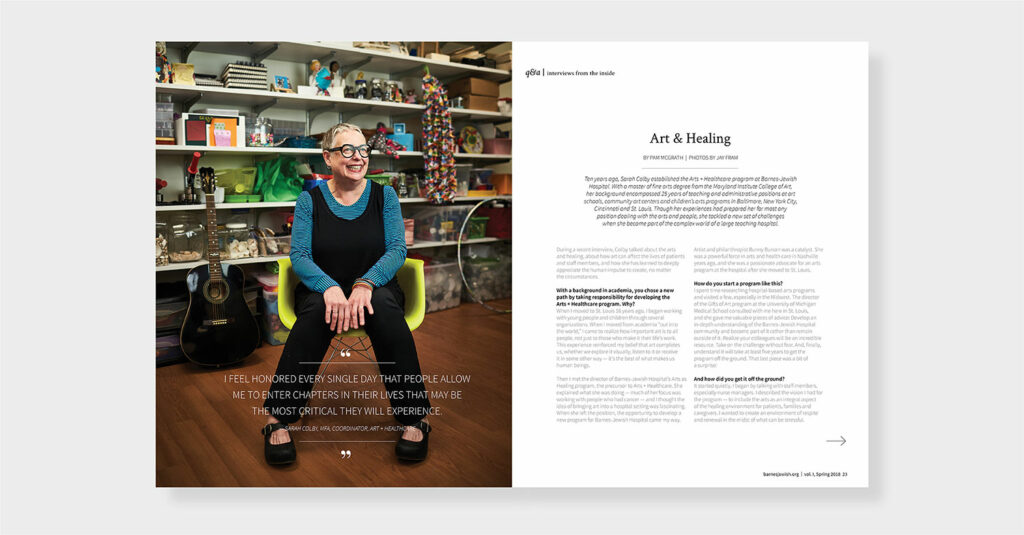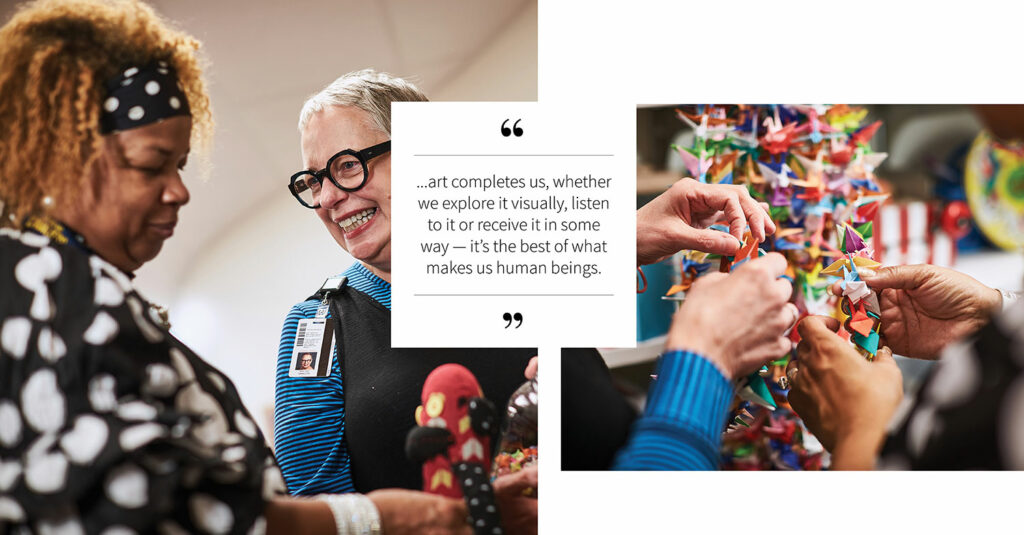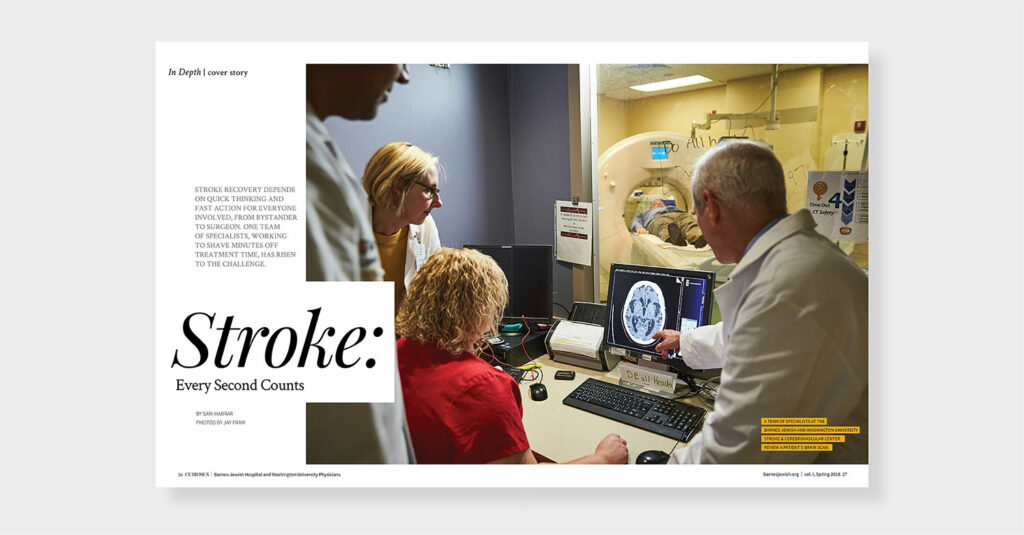 Developing and producing Curiosus is just one way we communicate and collaborate across departments, organizations, and state lines to deliver creative for better lives.
---
To get your hands on the latest edition of Curiosus magazine, click here.
Considering a healthcare publication for recruitment or education purposes? Let's Chat!