Ask anyone and they'd probably agree: Good things come by the thousand.
A picture is worth a thousand words. No matter how cliche the phrase, there's still magic in the number — a magic that spans many eras and cultures. According to one ancient Japanese legend, a thousand paper cranes folded by hand is enough to grant you one special wish.
Senbazuru, or the gift of a thousand paper cranes, is also a symbol of health and recovery in Japan and around the world. This holiday season, we want to champion a worthy cause that inspires hope and healing for all.
Folding Paper Cranes for a Cause
Join the #papercrane project by folding your own crane and posting a picture on Instagram. For each crane, we're donating $1 to the Arts + Healthcare program at Barnes-Jewish Hospital, up to $1,000. Help us reach 1,000 cranes by January 16, 2022!
How to Support
Choose a medium
No origami paper needed. You can use any thin paper cut into a square. Newspapers, magazines, or thin wrapping paper all work well.
Make your crane
Download the project guide for fold-by-fold instructions.
Make it count
Snap a picture of your crane and post it on Instagram. Use both of these tags to make sure we see it:
@wearewerremeyer
#papercrane
$1,000 Paper Cranes for Arts + Healthcare
We're inspired by Arts + Healthcare's mission to help patients at Barnes-Jewish Hospital find strength and renewal through creating music, poetry and visual art. Supported by gifts, this program offers art to a growing number of patients and continues to be an integral part of the healing process at Barnes-Jewish.
With your help, we're excited to gift $1,000 to this program and give even more patients a chance to find healing through art.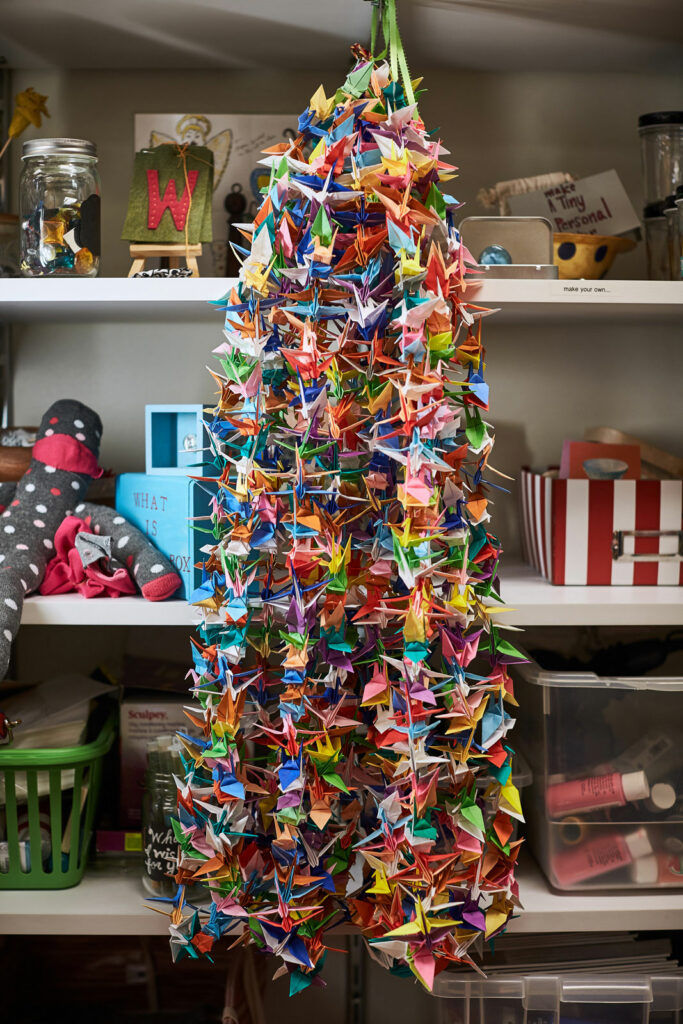 Wishing you hope and healing this holiday season.