The Project
BIOSCorp. came to us for a website facelift. However, during the discovery phase, it became evident that what the company needed first was a brand system that would serve as the foundation that the company could build upon to effectively differentiate and expand their business.
Services Provided
Branding & Identity
Content Strategy
User Experience (UX)
Interface Design (UI)
Website Development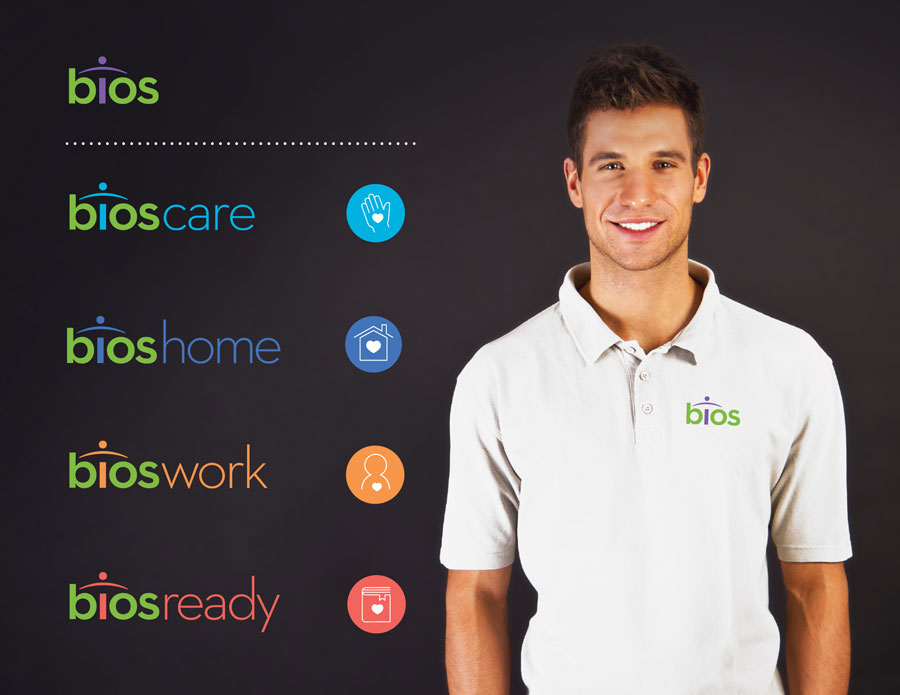 Expanding the Brand
Over the years the organization had evolved organically and added new service lines. This resulted in each having a different name and identity. Even though the service lines were all BIOS services, the each had a unique focus and audience. Additionally, their marketing strategies were not aligned with the parent company. We saw an opportunity to help BIOS create a strong, cohesive branding system that would grow with the organization.
With so much "clutter", we began the process the way you might tackle a thorough closet clean-out. Firstly, pull everything out for honest evaluation. Next, put back only what truly fits. Finally, add a few new things for versatility. The result was an effective branding system that featured a new naming convention for the four BIOS service lines, including a new tagline, a logo system, a lively color palette and branding that communicates the passion and commitment of the people at BIOS.
Our experience working with Werremeyer Creative was fabulous. Their staff was dedicated to understanding our organization on a deep level so we could build a brand that truly represents who we are. Their project management was excellent and all members of the team were competent, friendly, flexible and fun. Everyone was accessible and responsive. I AM IN LOVE WITH OUR NEW BRAND.

Lori Hauge | Vice President & Chief Culture Officer, BiosCorp

Bringing it all online
With a strong and clear brand system in place, we developed a suite of websites – using the same systematic approach – resulting in a site structure that is true to the parent brand and honors the personalities of each service line. The new BIOS Corp. website focuses on the business of the parent company and the websites of its service lines – BIOS Health, BIOS Home, BIOS Work and BIOS Ready – are able to stand alone to directly address their individual audiences.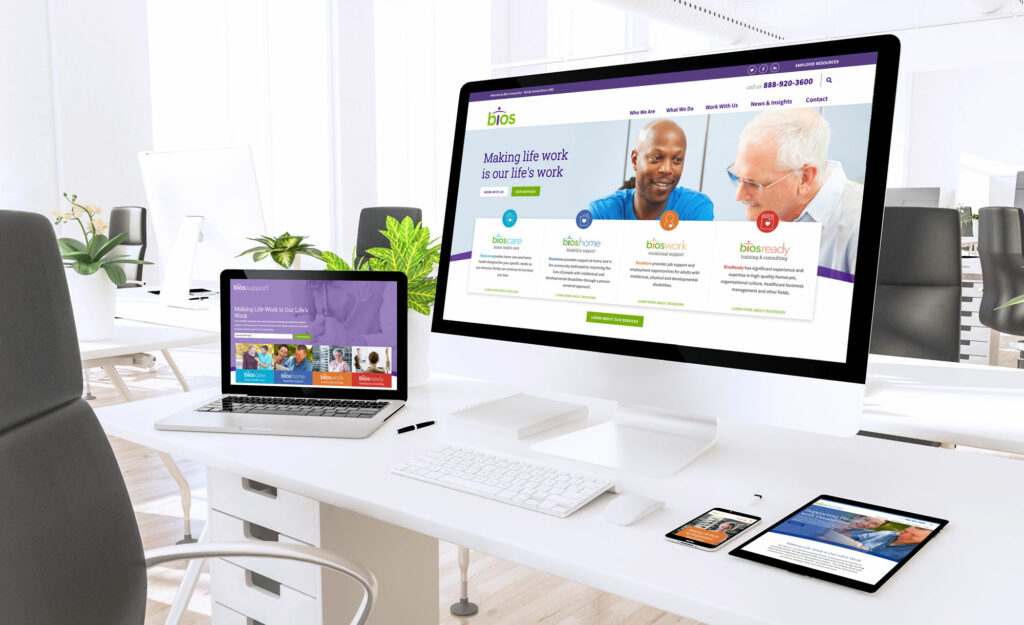 Still going strong!
Launched in 2019, the brand system and service websites are still working as hard as they did in the beginning. Since then, the service lines have grown and the branding system has easily grown with it with the addition of BIOS Kids. Likewise, new content and resources are being added to the sites regularly. Bios Corp. has a strong heartbeat, allowing the people at Bios to focus on their life's work – Making life work.